The common thing between all our clothes, versatility.
In their first collection for 2009,
se.xx.y
sure has lived up to that claim. It was their presentation that convinced me to leave a mention here. I noticed this first piece because they came up with not one, not two, not even three ways to wear a simple dress, but four! Now I appreciate blogshops' attempts to be creative in their suggestions but many times, the clothing as well as photos just end up looking unnatural =/
While neither flashy nor fancy, se.xx.y has managed to present their simple pieces in different ways without coming across as trying too hard. In doing so, they can persuade shoppers, or me at least, to invest in not only in a garment but in different looks. I personally love the fourth idea =P It helps that this item come in colours both bright and classic. It's no surprise, then, that three of the five pieces have already been snapped up within a day.


Isabel Satin Dress at RM45

Their ingenuity with a similar top only served to further win me over. Did you guess that I love the third idea best? =P Bring a halter fanatic, I have to admit, twisting two layers together for a new design had never even occurred to me. Kudos! This time, all eight yummy colours are already taken. I rest my case.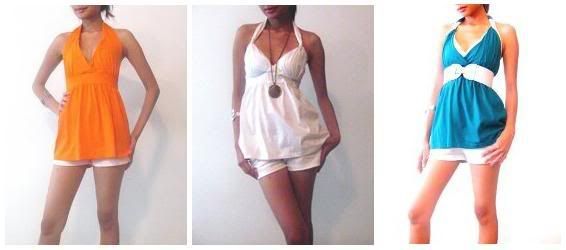 Taylor Halter Top at RM25