The moment I laid eyes on this beauty, I was smitten. Before you roll your eyes at me for jumping on the bandwagon, hear me out. While I've always adored oxfords, those recently making rounds in the blogshops have only served to turn me off. Call me picky if you will but I shop by gut instinct.
Then, this pair from
peaches and pixies
came along and socked it to me. I know I'm a week late on its debut and there has been more than enough coverage of it since, but I've been saving it for the launch of this blog and I'm only finally getting around to it with the Victorian note going on =P
It was the cutout design that nailed it, of course. Irresistible. I have a preference for two tone oxfords and although this one is all black, the overlap was spot on. This oxfords is all woman, I'll tell you that.
On the other hand, it is made of felt. Fabric of that texture, felt, suede, velvet, have always been a no-no to me. Simply because they are too feminine, too fragile for me =P For shoes, even more so. This pair are also peep toes, which have always looked just wrong on me. And then, obviously, there is the price. As they described it, it's a bit of a splurge. A splurge well beyond the means of this pauper =(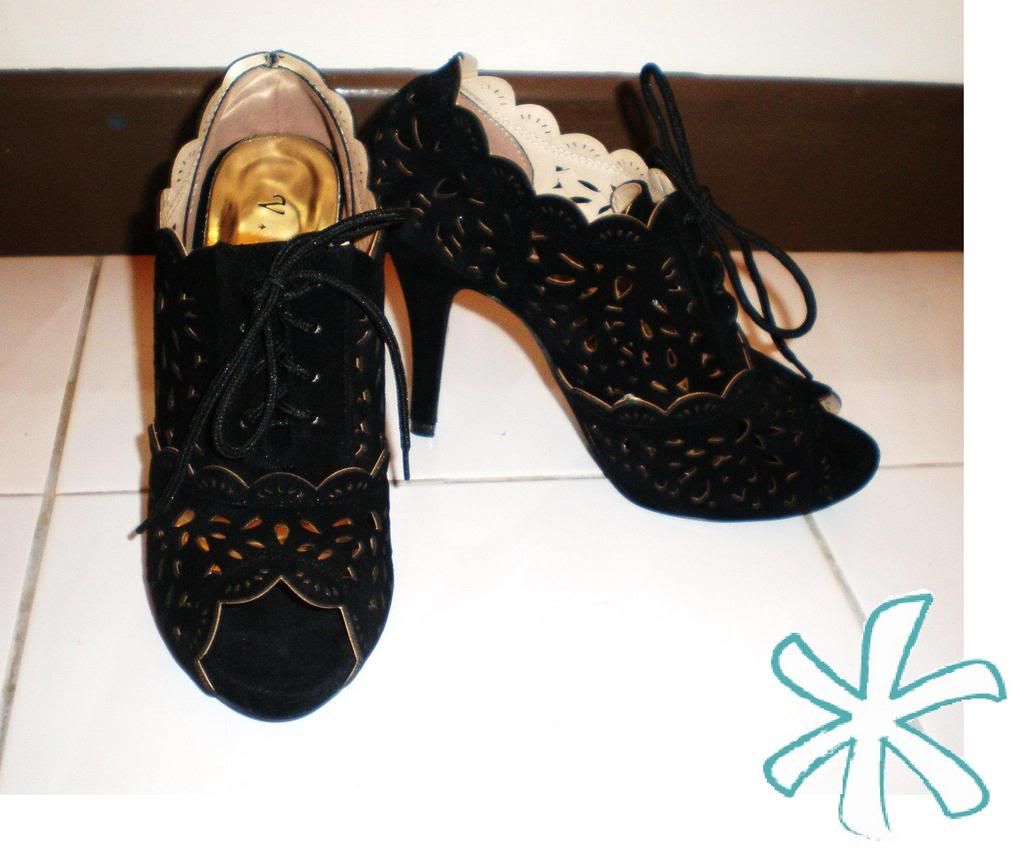 Wished:
Cutout Oxfords
at RM200