Update 25/2/09: Just only spotted more of this at iXora for RM28. Looks like there is only black and brown left.
For once, I didn't think a clincher is overpriced. I believe these sort of accessory is known as cinchers but we'll go by what
Kiss and Tell
named it, shall we? While the band itself is unspectacular, the cinching centrepiece is riveting, to say the least. Innovatively designed, I've yet to come across any other clincher
*cincher*
anything like it.
The brown piece, in particular, is rich in hue, exuding an impression of luxurious vintage with its intricate engraving. I'm thinking demure oriental concubines in the regal imperial palaces. Or secret booby-trapped trinket boxes holding immeasurable treasure hidden in their sleeves =P
Nonetheless, it being a clincher
*cincher*
, it is non-adjustable. They do phrase it so pleasantly:
Perfect for petites!!
Needless to say I'm nowhere near petite but I won't begrudge them this time. I just don't see it working as seamlessly if it was a belt. So, remember, while it will go marvelously with the coming Chinese New Year ambience, best not to test this at any buffet dinners.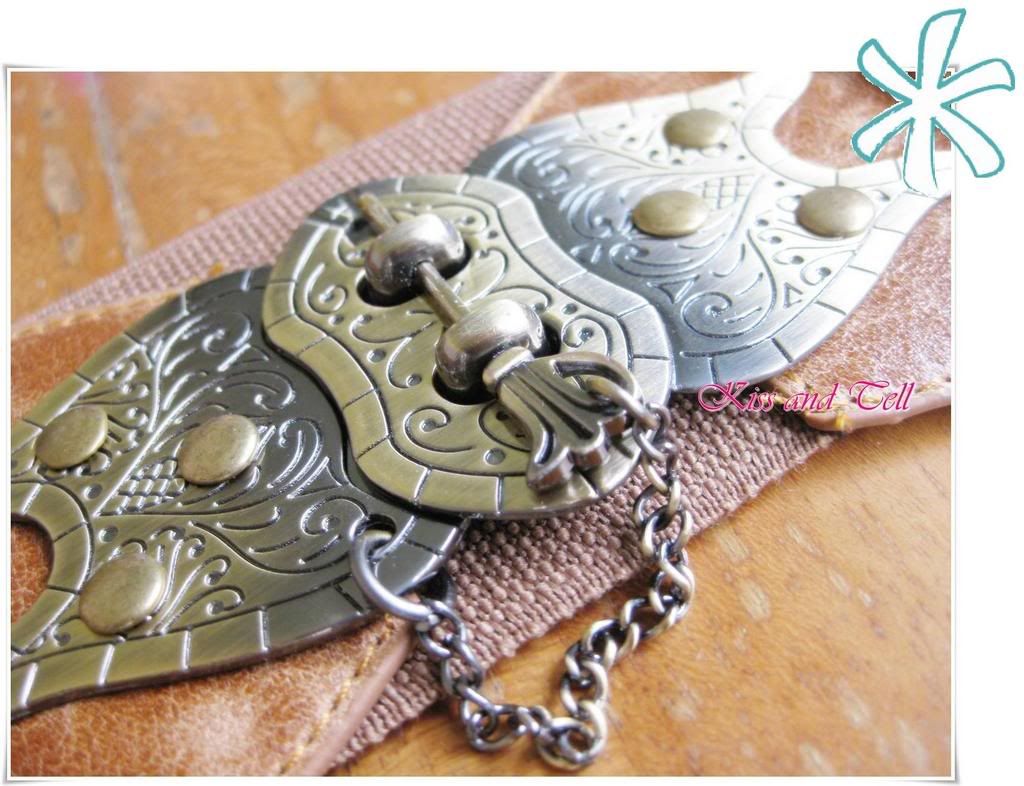 Wished:
Unique Waist Clincher
*cincher*
at RM30.